We have a limited number of openings available. Contact Me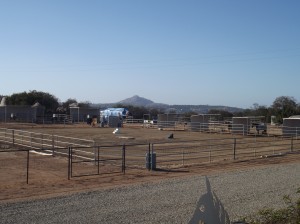 We offer full-service equine board and retirement care for GELDINGS ONLY.  Horses are housed in 24'x24′, partially covered pipe corrals with shades, wind walls, matted feeding areas, three daily feedings, daily cleaning, blanketing, and three weekly individual turnouts are included in our monthly board rate. Large and safe turnouts are also available.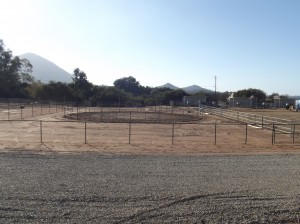 Our 82′ x 120′ arena and 60′ lighted round pen both have sand footing. Use of our grooming and wash areas, along with shared tack rooms, is included in board rates.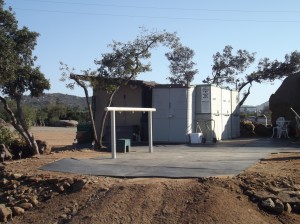 Spacious trailer storage areas are also available. Boarders may also bring their own pre-approved tack shed. Trails from our ranch network through the West end of Ramona, around Mt. Woodson, toward Poway and into the Ramona Grasslands Preserve.