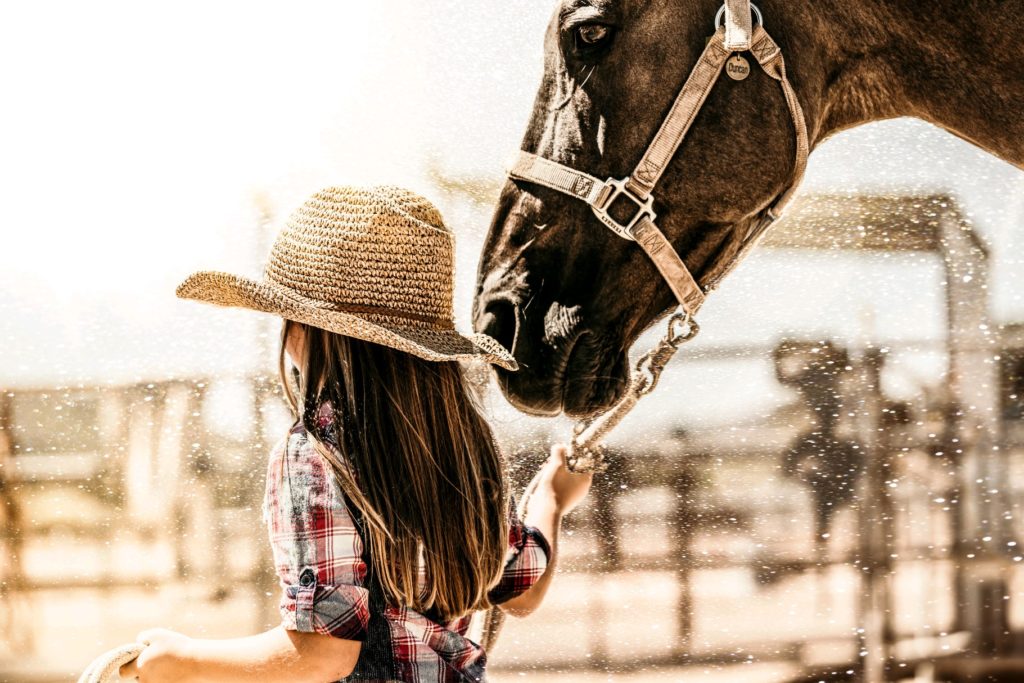 We offer 5-day Horseback Riding Camp Day Programs for individuals 5-18 years. Our camps include A LOT of hands on participation and riding time supporting all ability levels while covering the many aspects of horse care. Campers are introduced to English, Western, and Bareback riding styles. In our limited enrollment camps, techniques for navigating trail obstacles and negotiating horsemanship patterns are also taught. For those returning campers or those looking to enhance their current riding skills, learning challenges are presented based on the camper's demonstrated skill level. Competitors wishing to refine their competitive strategies may do so while receiving coaching from a seasoned multi-carded, multi-disciplined horse show judge.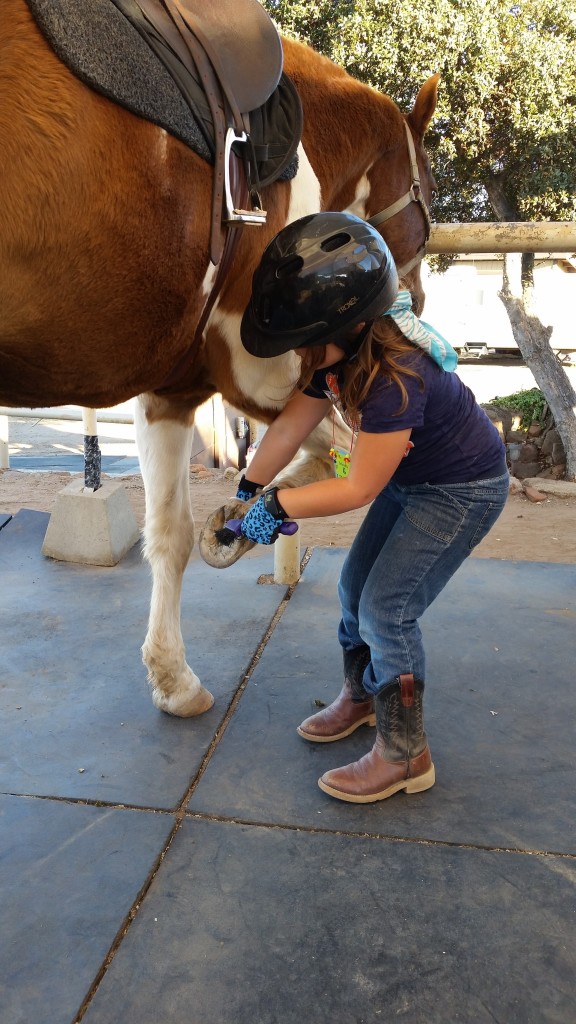 Tuition rate of $600 per session includes helmet use, snacks, bottled water, craft materials, and a camp T-shirt. Camp sessions are limited to 14 campers. Full day camp sessions require campers to bring a sack lunch. Please contact Kimberly at sebestasrockingk@aol.com or visit our Online Registration page for more details and reservations.
All camp hours are 8:00 – 5:00 as stated below for each camp date. Full Day Campers will ride again in the afternoon.
5-FULL DAY SUMMER HORSEBACK RIDING DAY CAMPS – 2022
June 6-10 – 8:00 – 5:00 – CLOSED
June 13-17 – 8:00 – 5:00 –  3 openings
June 27 – July 1 – 8:00 – 5:00 – Teen Week – 3 openings 
July 11-15 – 8:00 – 5:00 – 1 opening 
July 25-29 – 8:00 – 5:00 – 8 openings 
August 8-12 – 8:00 – 5:00 – 8 openings 
IF a camp week is filled, we offer a wait list option should an opening become available.
COVID-19 POLICY  – For the safety of all campers, our disinfection protocol will remain in place during these camps.
If your child wants to ride and does not want to wait for camp, please consider our private horseback riding lesson program. If you have any questions, feel free to call me at 760.579.1260.